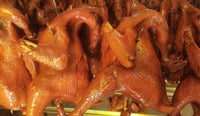 about Us
Material safety

All meat raw materials of Laweiju come from farms in the mountains of Germany. The pigs and cows fed from the farms with corn and sweet potatoes are delicious and fresh.
German factory

The German foundry of Laweiju was established in 1908. It is a century-old factory with rich experience and passed on for three generations. The products are of high quality and exquisite craftsmanship.
Authentic formula

Many years ago, we started the preparations for Lameiju. With the support of a famous condiment manufacturer in Sichuan, China, we succeeded in becoming the first German manufacturer that not only meets the Chinese eating habits but also meets the highest standards of the European Union for Lamei. I also hope that everyone will like our products.
Please use WeChat scan code to consult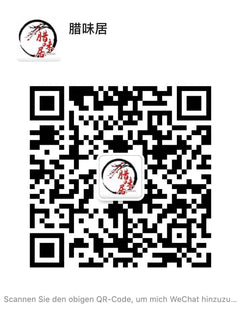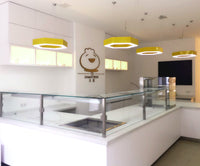 Aachen pickup point: DAMAI
Aachen Barley DAMAI FRESH is a Chinese restaurant with Aachen University of Technology students as the consumer group. It mainly sells home-cooked Chinese food such as packed lunches, steamed buns and noodles.
Address: Templergraben 38, 52062 Aachen
contact number:0241 44658027
Business hours: Monday to Sunday
La Wei Ju-Relieving Homesickness with Food
Laweiju was founded in 2017 in Aachen, Germany by an authentic Sichuanese.
Our brand philosophy is:
Make delicious food with your heart and bring your taste buds home!